dry shipping
Waterson Hicks has a wealth of experience in dry shipping work which forms a substantial part of the firm's practice. Our team responds to all the needs of major shipowners and charterers, cargo owners and their underwriters, as well as those of smaller shipping companies, P&I Clubs and insurers. It acts both for their members and assureds and on direct instructions. The team provides a great depth of resources.
Specialist areas include:
Charterparty disputes
Cargo claims
Bills of lading
MOA disputes
Unseaworthiness
Pooling agreements
Contracts of affreightment
Shipbuilding
Ship management
Disputes emerging out of contracts for the carriage of goods can be complex and expensive. Our team has a proven track record and the required high level of expertise. It handles disputes ranging from complex demurrage and unsafe port claims, oil major approvals and off-hire issues through to all problems arising from the carriage of liquid/dry cargoes and notably contamination and shortage.
The firm's ethos is to resolve disputes amicably where practicable either through negotiation or mediation. This has been successful particularly in complex disputes arising out of the sale of second hand vessels, shipbuilding, conversion and repair contracts. However where needed, the team has successfully represented owners and charterers in London maritime arbitrations and in high profile litigation in the High Court, Court of Appeal and the House of Lords.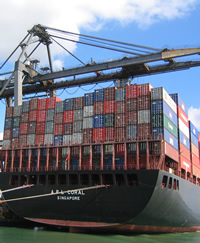 11 Bolt Court
London
EC4A 3DQ
Tel: +44 (0)20 7929 6060
Fax: +44 (0)20 3004 0997

Print